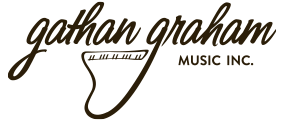 A Love Story
"I'm The Luckiest Guy In The World
(To Have A Girl Like You)"
- the song I wrote for my sweetheart:
Dịch sang Tiếng Việt (Vietnamese translation)
中文翻译 (Chinese translation)
日本語訳 (Japanese Translation)
한국어 번역 (Korean Translation)
การแปลเป็นภาษาไทย (Thai Translation)
I fell in love with a Buddhist . . .
and she fell in love with Jesus!
Several years ago, I fell in love with Hong, a beautiful girl from Vietnam. I feel so blessed to have had the perfect girl in my life and always by my side. Hong was beautiful on the inside, as well as on the outside; we lived life to the fullest and enjoyed each moment we spent together.
Hong had always dreamed of a family vacation with her two beautiful children. We were finally able to take that dream vacation in the form of a southern Caribbean cruise in July 2011. One week after returning from our wonderful vacation, Hong developed a cough. She went to the doctor, who diagnosed her with pneumonia. After several weeks of being in and out of doctors' offices, she was hospitalized. On September 15, 2011, after a ten-day stay in the hospital, Hong was diagnosed with lung cancer in the fourth stage of the disease. Hong was a non-smoker, so this diagnosis came as a total shock and devastated both of us. She started chemotherapy, and shortly thereafter, I brought her home to take care of her. Not long after returning home from the hospital, we invited a Christian couple to come over for a visit. Knowing that Hong had been a Buddhist all of her life, they simply prayed that Jesus would reveal Himself to her.
Over the next several weeks, I began to see an answer to those prayers. Hong was experiencing the revelation of Jesus. As people would pray for Hong, whether it was at home or in the hospital, she would say, "I feel Jesus!" It was something that she had never felt before. In one particular moment, she said, "I feel Jesus all over me. What do I do?" In response to her question, I told her that she could talk to Him just as she would talk to me and that all she needed to do was speak His name to feel close to Him.
On November 16, 2011, Hong said to me that she had told her mother, brothers, sisters, and friends that she wanted to live for Jesus. On that day, she became a Christian and accepted a new identity in Christ, an identity that differed from the religious beliefs held by family and friends and embedded in Vietnamese culture. Hong wanted Jesus to be her Savior not because she feared eternal damnation, but because she had developed a love for Jesus and experienced His presence. From that day forward, Hong's love for Jesus continued to grow stronger each day as she fell deeply in love with Him, the King of Kings and Lord of Lords.
Often, I would wake up early in the morning and hear her talking to Jesus. She would praise His name and say, "I am so thankful," "You are so wonderful to me," "Thank you, Jesus." She told me that she could not go through this time in her life without Him. I told people all the time that, if they wanted to feel Jesus, they could come over to the house because His presence was there with her. During this time, the presence of the Lord was so real in her life and in our home.
In Hong's last weeks on this earth, she repeated the declaration, "I love Jesus." Talking about Jesus always brought a smile to her face and comfort to those around her. When I heard her say, "I love Jesus," it occurred to me that these words of love were not just the customary words that we as Christians sometimes utter out of habit. Rather, her words constituted a meaningful manifestation of the growing personal relationship between Hong and Jesus. The love Hong had in her heart for Jesus was transforming her life. She truly loved Him, and everyone could see her commitment to Him.
During Hong's weakest moments, she would find strength at the mention of the name of Jesus. One day shortly before Hong would go to meet Jesus face to face, I was speaking the words of an old hymn, "Sheltered in the Arms of God." When I said the words, "I'll have no fear, for Jesus walks beside me," her face lit up with the joy and peace that only come from God Himself. For the last few days of her life, everyone around Hong believed she was seeing heavenly angels, for she continued to point to the figures, trying to tell us what she was seeing. The night before she went to be with Jesus, Hong spoke the last words she would ever utter on this earth: "I love Jesus, I love Jesus, I love Jesus." The Bible says, "For out of the abundance of the heart the mouth speaketh." On January 29, 2012, the morning of her going home to be with the Lord, I told her that she was forever safe in Jesus, regardless of what happened. She started shaking with excitement, and I could tell she was trying to say those words that had continued to bring her peace during her illness: "I love Jesus." Hong died in my arms, knowing that she was safe in the arms of Jesus, that He loved her, and that she was going to live eternally with Him in Heaven, a place where there would be no more physical suffering for her.
Hong had requested a Christian funeral. At the beautiful service, several hundred Buddhists who had come to celebrate Hong's life had the opportunity to hear about Jesus.
Great is the mystery of God. I have found this statement to be so true. I may never understand why God chose to take the love of my life away from me so soon, but true belief in Jesus Christ and in the mystery associated with great faith is knowing that He is still the one true God, even when the answer to our prayer is no. As a new Christian, Hong was able to grasp that concept easier than I ever could. Having been raised in a Christian home by Godly parents, I thought I would have been the one to teach Hong about Jesus, but ironically she became the one in our relationship to teach me so much about trusting Him and having sincere faith in His promises. I have heard all my life that Jesus could transform a life, but I saw His transformative power through Hong. A true revelation occurred right before my eyes as the mission field unfolded in our home. She knew nothing about Him, but He became her everything.
My prayer is that God will give me a Hong experience.

Dịch sang Tiếng Việt (Vietnamese translation)
中文翻译 (Chinese translation)
日本語訳 (Japanese Translation)
한국어 번역 (Korean Translation)
การแปลเป็นภาษาไทย (Thai Translation)