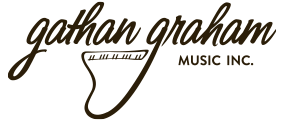 Special Events
Watch Gathan perform
at a recent concert.
What people are saying:
I highly recommend Gathan Graham for your church service or special event. He is just as wonderful a person as he is an accomplished pianist. The Lord has given him an amazing gift and he whole-heartedly uses it to glorify His name. You will absolutely be blessed...I guarantee it!
Dr. John Mallonee
Senior Pastor
Blessed Hope Bible Church, Liverpool, Pennsylvania
Our Senior Adult group just fell in love with Gathan Graham.  It was a magical night of music we all loved and enjoyed.  I have already been asked when we plan to have him back!  Gathan is very talented and quite the showman!
Bob Lever
Minister to Senior Adults
Grand Avenue Baptist, Church Fort Smith, Arkansas
Gathan was an absolute delight to have come play for our Senior Ministry! He lead us in worship using some of the most treasured hymns of all time and his skills on the piano are phenomenal. He has a tremendous testimony and love story to share with your group. What a privilege to have him come play at our church. 
Brian Cloud
Worship Pastor
First Baptist Church, Harrah, OK
Northwest Baptist was blessed to have Gathan play at our Senior Adults monthly luncheon. Our Seniors were thrilled to sing along with their favorite hymns of yesterday. We are planning to invite him back.
Henry Chan
Associate Pastor - Discipleship & Family Ministries
Northwest Baptist Church, Oklahoma City, OK
We absolutely loved Gathan at Southern Hills! He was genuine and professional in everything that he did. Gathan's performance was both entertaining and worshipful. I have every confidence that he could make any piano sound good! Above all else, however, is his love for Jesus. God uses Gathan as a vessel to pour that love out to those around him. I look forward to inviting him back very soon!
Tommy Merritt
Assistant to Senior Adult Ministries & Missions
Southern Hills Baptist Church, Oklahoma City, OK
We invited Gathan to play for a church-wide Sunday evening Sunday School fellowship service. His joyful spirit and attentiveness to the Spirit in his life was perfectly shared through the wonderful playing of his own arrangements to hymns and spiritual songs alike. He was the perfect choice for this service. His testimony and his abilities all point to our great God. He would be a wonderful aid to any ministry.
Lyndall Jones
Worship Pastor
First Baptist Church, Piedmont, OK
The Spirit-filled music played by gifted pianist Gathan Graham was truly uplifting and inspiring. His passion in leading others to enjoy their favorite gospel hymns was contagious. You will be amazed by the artistry and creativity within every song. Gathan's humble and transparent testimony fills the heart and encourages you to love others more!
Mike Neff
Associate Pastor for Worship
First Baptist Church, Fort Sill, OK
Gathan Graham is a blessing! Not only is he one of the most gifted keyboardist I have ever heard, but he inspires his audiences spiritually. I invited him to perform for our Seniors' monthly meeting, and I was so impressed and enthused about his presentation that I invited him back for the next month – and, challenged the seniors to invite at least one guest to come with them. He is great! Inspiring! Personable! Professional! And so talented and enthusiastic about our Lord he will bless your socks off.
Jerry Miller
Associate Pastor for 50+ and Seniors--Pastoral Care
Edmond's First Baptist Church, Edmond, OK
Gathan has blessed our Seniors at Quail Springs Baptist Church with his talent and his testimony. God is definitely using him to minister through his music.
We have invited Gathan back to perform for our annual Senior Heritage Banquet and to play at our Senior Christmas Banquet.
Wade Crews
Pastor to Senior Adults
QSBC, Oklahoma City, OK
The first time I met Gathan was at a senior adult luncheon. I was expecting an enjoyable time of piano music and some nice entertainment. What Gathan brought that day was so much more. We had a true worship experience! It was Awesome! His testimony was so encouraging and reminded me of God's goodness. Gathan has become a lifelong friend and I'm certainly glad he called us and made us aware of his ministry.
I recently had Gathan back for a church wide event and the people are already asking when he will be back!
Les Castor
Worship Pastor
First Baptist Church, Woodward, OK