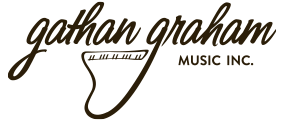 Biography
I began playing the piano when I was a small child of four, but my love of music and my awareness of the power of music developed within me at an even earlier age. That same love remains with me today.
My career in music began shortly after I taught myself to play the piano and found welcoming audiences at churches, nursing homes, schools, and various local groups. Even at the tender age of four, I observed the positive impact that my music had on people as it uplifted and encouraged them.
While I could not have known then the exact path my musical career would take, I knew that music was the way I would touch the lives of those around me. As I matured and entered adulthood, I found that, in every walk of life, people everywhere want and need a source of encouragement. Music can fill this need.
I released my first album in 1996. Five months later, I gave my inaugural performance at First Baptist Church in Norman, Oklahoma. Since that time, I have performed hundreds of concerts nationwide and appeared on television stations, as well as radio stations, coast to coast.
I have also had the extraordinary privilege of being invited to perform on fourteen separate occasions at the White House under the administrations of Donald Trump, George W. Bush and Bill Clinton. Presidents, vice-presidents, congressional members, governors, clergy, and noted celebrities have heard my music.
My greatest desire is that my God-given talent of music will inspire and touch the lives of people throughout the world.